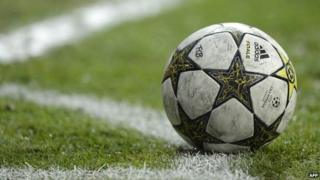 The average price of football tickets across England's top four divisions has gone down.
According to an annual BBC Sport study, tickets now cost up to 2.4 per cent less than they did last season.
Manchester City have the cheapest season tickets in the Premier League at £299. Arsenal's are the most expensive at £985.
Sports Minister Hugh Robertson said: "I think clubs are beginning to understand what fans are going through and to adjust their prices accordingly."
The cost of football
Tickets to matches are generally split into four categories - the best seats cost the most and seats further away from the pitch cost less.
Arsenal's top category, one-off match day tickets are the most expensive in English football at £126 but their cheapest is £26.

Newcastle United boast the cheapest single match ticket at £23.20.

Liverpool's most affordable match-day ticket is the most expensive in the Premier League at £38.

The cheapest adult match-day ticket anywhere in the UK is £7 at Albion Rovers.
Fancy a snack?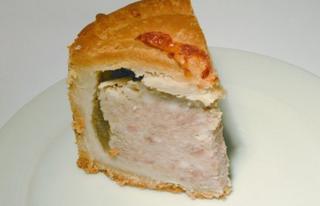 Manchester United have the most expensive cup of tea at £2.50.

Manchester City and Cardiff sell the cheapest at £1.70.

Cardiff City, Norwich City and Manchester City offer a ticket, a programme, a pie and a cup of tea for less than £30.
Are football tickets too expensive?
Do you have to save up to see your team play - or is it just too expensive? Tell us your thoughts.
Your comments
I don't really support a team, but I think that all of them should be the same price in each division, because it will be fairer pricing.
Zoe, Tring, England
I think football tickets can be expensive. But it's a one-off so just enjoy. It's not like you're going everyday, is it?
Faris, London, England
Our local football Guernsey FC tickets are cheap. £1! Our prices are fine!
Rachel, Guernsey, Channel Islands
Far too expensive and that's because the players are paid too much.
David, Wrexham, Wales
I think football tickets are too expensive. I only get to go once every two or three years because my dad has to save up!
Emma, Essex, England
In Irish League games it costs £10 but for concession it's £7, so it's very affordable. But the team I support use outside caterers. Tea costs £3 and a burger is £6 and chips are £4.50, so the food and drink is expensive.
Michael, Belfast, Northern Ireland
Football players are overpaid. All they do is kick a ball around. My grandad used to go to the Middlesbrough matches all the time but he had to stop buying his season tickets because the prices were just way too high.
Rachel, Redcar, England
It is expensive but it is worth it, seeing all your favourite players scoring goals, having fun, watching the game, singing the anthem of your favourite team and it is not the same as watching it at home so really it is worth it.
Cody, Cardiff, Wales
It should be cheaper because my dad has no more money left and my birthday is close.
Brandon, Essex, England
Football tickets are not too expensive because it is only £30 for a season ticket at my local club Stirling Albion.
John, Stirling, Scotland
I would like to see my team play but it's just too expensive for my mum and dad.
Olivia, Northern Ireland
I only go to West Ham when tickets for kids are £1.
Sam, Essex, England
Yes they cost far too much for what it is; I can just sit in my garden watching my dad and brother play football for free. And I can get free snacks while watching, not ones that cost lots of money.
Jade, Liverpool, England
I like going to West Brom. I also love Alton Towers but tickets at West Brom were £5 to £10 a ticket for me.
Liam, Crewe, England
I think football tickets are priced too high. I can only go and see Stoke City five times a season.
Abbie, Stoke-on-Trent, England
I think football tickets are expensive and it's not fair because you might want to see your favourite team but you can't because it's too expensive.
Ben, London, England
I think football tickets are too expensive, because if you go and see a match and they lose you don't feel like you've got value for money.
Jessica, Nottingham, England
I think football tickets are expensive but worth the amount. I support Stoke.
Rebecca, England
I usually only go to football matches for my birthday or Christmas, unless it's a friendly.
Oliver, Glasgow, Scotland
Yes, the price of tickets is too expensive. The cost of going to a match and even buying a shirt is too expensive. This means I cannot get to enjoy my team.
Louis, London, England
I don't think they're too expensive, just get a membership card. That's what I do to watch Arsenal.
Josh, Jersey, Channel Islands
I think that football tickets are too expensive. With travel, food and the entry cost, a game can easily cost well over 100 pounds!
Madeline, Winchester, England
I think that football tickets are too expensive for just one match. I am an Arsenal fan but I have never been able to go and watch a match because they are too expensive.
Tegan, Stevenage, England
I've not seen my team for two years because they keep putting up the price every year.
Owen, Hull, England
They are too expensive. People in big families, like me, can't afford to go to matches because they're paying for food.
Madison, Colne, England
I support a little club, Leyton Orient, so the tickets are very cheap. However tickets for big clubs are a joke!
George, London, England
I have to save up for to go and see my team play. My dad used to go every year with me but it's just too expensive to go every year now.
Molly, Nottingham, England
Thanks for sending us your comments. This chat page has now closed.