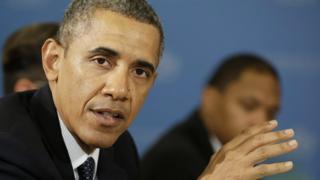 America may delay Syria plans
President Obama says the United States would delay plans to strike Syria - if the country agreed to hand over its chemical weapons.
The government in Syria is accused of using against its own people - but the Syrian President Bashar al-Assad denies this.
Russia suggested on Monday that Syria could give up its chemical weapons.