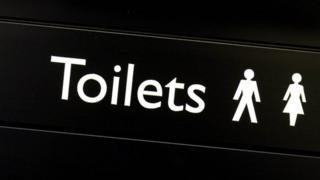 What are your school toilets like?
Scotland's Commissioner for Children and Young People has launched a campaign for new guidelines to improve school toilets.
Tam Baillie said the quality of the facilities must be monitored and guaranteed in the same way as workplaces for adults.
He argued the move was needed to ensure "dignified and safe facilities".
Local councils said improvements might cost lots of money that councils "do not have".