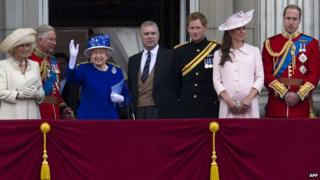 The Queen's son, Prince Andrew, has said he's "grateful" for an apology from police after he was stopped in the gardens of Buckingham Palace by officers who didn't recognise him as a member of the Royal Family.
Prince Andrew - also known as the The Duke of York and fifth in line to the throne - has an apartment and office at the Palace and was stopped as he walked around the palace gardens.
Police officers asked him to prove his identity before he was allowed to carry on with his walk.
The incident happened two days after a man was arrested for climbing the fence outside Buckingham Palace.
In a statement, Prince Andrew said the police had a difficult job and sometimes they "get it wrong".
The Duke of York said: "The police have a difficult job to do balancing security for the Royal Family and deterring intruders, and sometimes they get it wrong.
"I am grateful for their apology and look forward to a safe walk in the garden in the future."
Police bosses confirmed that officers had stopped the prince and said the force had "apologised for any inconvenience".