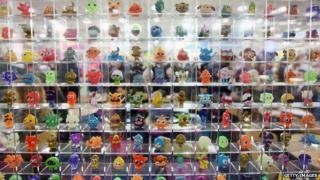 Newsround is going to meet the man who invented Moshi Monsters and we want you to send us your questions for him.
It's thought over 80 million users worldwide tend to their virtual monsters on the Moshi website.
And the monsterific brand continues to grow, with plans for Moshi Music, Moshi TV and even a movie.
Send us your questions!
Do you have any burning questions for the man who created it all?
Maybe you want to know how it all started, what his inspiration was or what he plans to do next?
Thanks for all your questions for Mr Moshi - we'll see what he says!