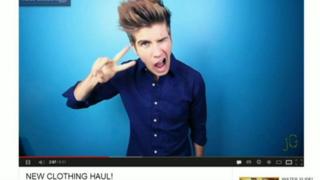 Meet the You Tubers finding fame
With over a billion users and over a hundred hours of videos uploaded every minute - You Tube has become a global phenomenon.
It's a relatively new craze when you compare it to the TV or radio.
You Tube was founded in 2005 and shot to mega-stardom when it was bought out by internet giant Google in 2006.
Compare that to the rise of the radio, which has been around for more than a hundred years, and television - which first became popular in the 1930s - and you can see that You Tube has grown very fast.
And that success means it's also home to some of the biggest rising stars, so Nel's been to meet them and their fans.
Watch more Newsround videos