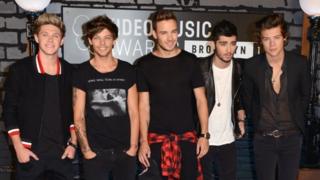 One Direction have revealed the title and release date of their new album.
The band used Twitter to tell fans it's going to be called Midnight Memories and will be released on 25 November.
It's their third studio album and is the follow up to 2012's Take Me Home.
Their debut album, Up All Night, was released in 2011.
The band have a world stadium tour planned for May 2014, with five dates in the UK.