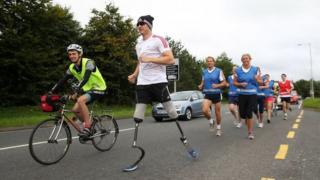 Forty marathons in forty days!
Storming to gold at the London 2012 Paralympics is not enough for this athlete - now he's in the middle of a gruelling 40-day challenge...
Richard Whitehead took gold in the T42 200m in world record time last summer, and this year he's running 40 marathons in 40 days.
Yes, that's right, and Nel went along to meet him to ask the very important question - Why?!