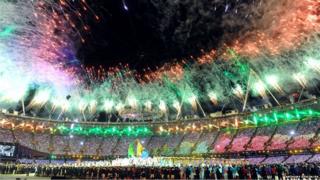 Little over a year since the London Olympic closing ceremony, and it's almost time to find out who will be hosting the games in 2020.
At the end of last year's event the organisers of the London 2012 games handed over the famous flame to the new hosts Brazil.
But already, the Olympic Games Committee has to decide where the games will head to four years after that.
The three countries in the running are Spain, Turkey and Japan. Read about the bidding process.
The winner will be announced on 7 September 2013.
Can't get enough of the Olympic buzz - try out our quiz below.