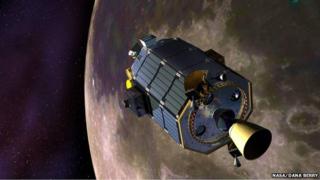 The American space agency Nasa has launched its latest mission to the moon.
This time it's a rocket with only a robot inside.
The robot is a specially designed machine called LADEE - short for Lunar Atmosphere and Dust Environment Explorer.
Its job is to collect information about the moon and its atmosphere.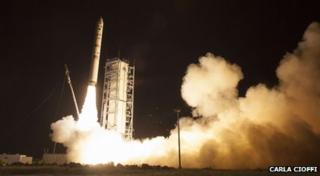 Scientists hope this mission will lead to similar explorations of other planets in the future.
The rocket was launched from the Mid-Atlantic Regional Spaceport (MARS) at Nasa's Wallops Flight Facility in Virginia in America.
It will take a month for the spacecraft to reach the moon.
The mission will last six months and when it's over LADEE will be left on the surface of the moon.