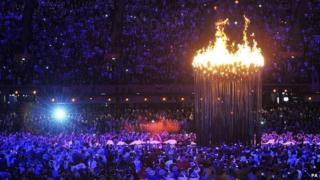 London 2012: all eyes were on Britain as the biggest sporting event in the world kept us all entertained for 17 days of non-stop incredible sporting action.
At the end of the spectacular closing ceremony the London organisers handed over the flame to those in charge of Rio 2016.
Though there are still three years to go until the next summer games in Brazil, it's just been announced that Tokyo will host the 2020 Olympic and Paralympic games.
They beat off competition from Istanbul (Turkey) and Madrid (Spain) - but how is the winning city decided?
The bidding process
The actual bid process starts nine years before the Olympics is due to take place - so the candidate cities for the 2020 Olympics and Paralympics started working on their proposals in 2011.
Cities who want to host the games have to prove to the International Olympic Committee (IOC) they have the best plan to make the games a success.
Hosting an Olympics costs a lot of money. The winning city has to show the IOC that they can afford to stage the games, and build the facilities needed for athletes, spectators and officials to compete and stay in during competition time .
They do this by taking part in a series of presentations and meetings to the IOC spread out over the first two years of the bid process.
Any city who wants to bid to hold the Olympics and Paralympics can put forward a proposal, but only the best make it through to the later stages.
Five cities originally bid to host the 2020 Games, but Doha (Qatar), and Baku (Azerbaijan) weren't selected to go any further with their bids.
Istanbul, Madrid and Tokyo were the three finalists.
So why Tokyo?
Tokyo, the capital of Japan, hosted the 1964 Summer Olympics, and in their bid they said they wanted to' welcome the world to a dynamic celebration in the heart of the city once again.'
Tokyo describes itself as a vibrant city with a mixture of old and new - from ancient shrines to futuristic technology.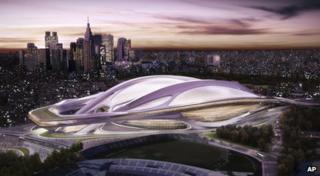 It aims to stage a well-organised and safe Games, to promote friendship and understanding and to keep the Olympic values at the heart of a rapidly-changing world.
After Japan was hit by a powerful earthquake and tsunami in 2011, authorities have struggled to deal with radiation from the damaged Fukushima nuclear power plant, just 150 miles from Tokyo. The Japanese government insists the area is safe - but the IOC may still consider it a negative factor in their decision.
Tokyo says it hopes to inspire young people around the world to achieve their dreams, and is investing in a programme throughout Japan to encourage more disabled people to take up sport.