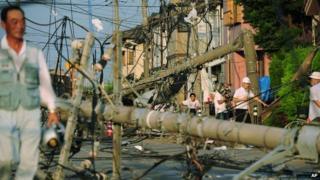 Bad weather is causing major problems for people in eastern Japan after tornados have hit the area.
Roofs were ripped off by the strong winds and power cables were knocked down leaving lots of people without electricity.
It's the second time in three days that the country has been hit by the severe weather.
Thousands of homes have been damaged and dozens of people injured.
Shelters have been opened in the areas affected and authorities have activated emergency plans.