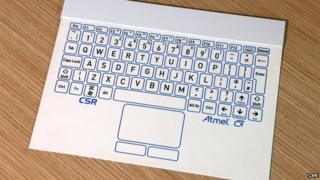 The world's thinnest computer keyboard has been revealed by tech company CSR.
The keyboard is as thin as a sheet of paper and works with tablets and computers wirelessly using Bluetooth.
It's flexible and measures just 0.5mm thick.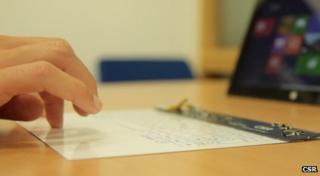 It's hoped the keyboard could be built into tablet covers, books or desks.
It will go on display at the IFA tech show in Berlin, Germany on 6 September.