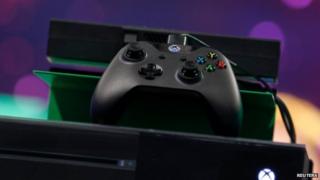 The Xbox One will be released a week earlier than expected, tech giant Microsoft has confirmed.
The console will be available in UK shops from 22 November and will launch in 12 other countries at the same time.
The Xbox One was originally expected on 29 November after the date was revealed by an online retailer.
The new date means the Xbox One has a headstart over Sony's Playstation 4 console which goes on sale on 29 November.
As well as confirming the date, Microsoft revealed the processor inside the Xbox One has been made 10% faster, meaning games will run more smoothly.
The last time the two big companies went head-to-head with similar gaming machines was way back in 2006.
Check out Newsround's guide to games consoles