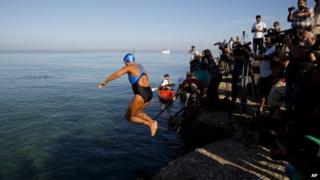 An American woman has become the first person to swim from the Caribbean island of Cuba to Florida in America - without a shark cage.
64-year-old Diana Nyad swam 103 miles through shark-infested waters, dangerous eddies, currents, shipping lanes, reefs and massive swarms of jellyfish.
This is the fifth time she has attempted the challenge, and the last time she tried she ended up very sick after being stung by jellyfish.
She was forced to call it off but vowed to try again.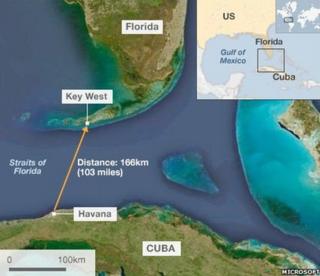 She had a team of 35 people travelling alongside her in a boat, and they kept the world updated on her progress.
Back in the 1970s, Diana was one of the world's greatest long-distance swimmers, but she says the Florida Strait has been her ultimate challenge.