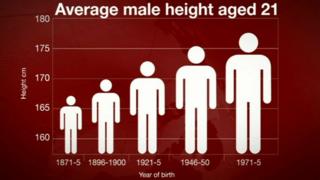 A new study has found the average European man is 11 cm taller than a century ago.
Researchers at two universities studied the height of men in 15 European countries.
They believe the growth-spurt is down to improved health.
The study compared men's height between the mid-nineteenth century and 1980.
The research was published online in the journal Oxford Economic Papers.