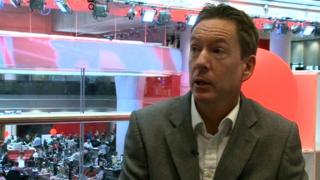 Children's questions on Syria crisis
Newsround viewers sent in their questions on the Syrian crisis and what might happen next.
Common fears were: are we looking at World War 3; might we be affected in the UK; and what might happen if America gets involved without Britain?
Newsround's Joe Tidy put some of these questions to the BBC's Security Correspondent, Frank Gardner.
Read more: