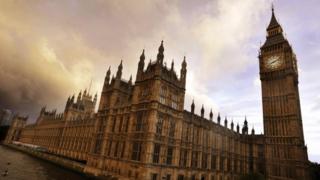 MPs debate military action in Syria
British MPs are holding an emergency debate in Parliament, about the crisis in Syria.
There's growing concern for the Syrian people, following last week's suspected chemical weapons attack.
Prime Minister David Cameron wants MPs to vote for or against military action against Syria's government, to try and stop another chemical attack.
But the Labour party said it would vote "no" and it wants more evidence from United Nations weapons inspectors.
Newsround's Joe has been to Westminster as the debate takes place in the House of Commons.