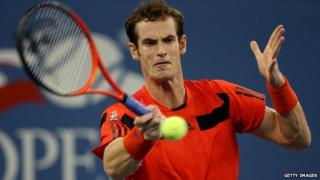 Andy Murray has eased through the first round of the US Open, beating France's Michael Llodra in straight sets.
He won 6-2 6-4 6-3 at the match in New York, late last night.
It was a short match, but changes to the timetable meant it didn't start until 10pm.
Andy had been itching to get on court: "I just wanted to get on and play the match. I've been here for 12 days practising and I just wanted to get on the court and play."
His second round match will be on Friday against Argentina's Leonardo Mayer.
Andy won the US Open in 2012, his first ever Grand Slam win.
Since then he's won Wimbledon too and is now hoping to retain his title at this year's US Open.