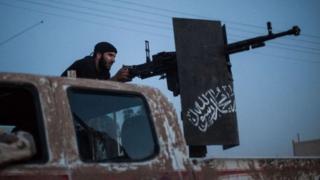 Why have attitudes to Syria's conflict changed?
British Prime Minister David Cameron has drawn up plans for a military response from UK to the deepening crisis in Syria.
Western politicians .
The Syrian government says it was not responsible and that America and others were using it as an excuse to attack.
But Mr Cameron has recalled Parliament early on Thursday so MPs can have a "clear vote" on what Britain should do.
Ricky finds out why Western countries seem to have changed their attitude to the Syrian conflict.