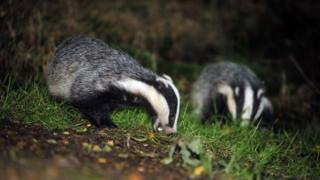 Badger cull begins in England
Thousands of badgers are to be killed in a cull which began this morning in the south west of England.
It's to try to stop the spread of a disease called tuberculosis which kills cattle.
Not everyone agrees with what's happening and wildlife campaigners have been out to try to protect the badgers.
Martin reports on the controversial cull.