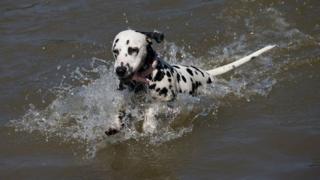 Poppy is the UK's most popular name for our cats and dogs according a study of more than 50,000 pets.
The study by John Lewis Pet Insurance revealed that traditional pet names like Spot and Felix are being replaced by names like Charlie, Alfie and Ruby.
It seems we're also being inspired by things we're watching on TV.
Popular names include Peppa from Peppa Pig; Dora from Dora the Explorer and Woody from Toy Story.
Harry Potter has also made his mark on the list, with a whole host of names from the books being included.
Harry, Luna Lovegood, Dumbledore, Draco, Lupin Severus and Dudley all appear.
Rover and Fido where both in the top ten in the 1970s, but are now way down the list in 840th and 1,480th place.