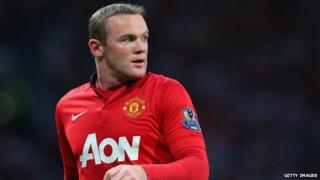 Wayne Rooney won't hand in a formal transfer request to Manchester United bosses, reports the BBC's Ben Smith.
The striker says he has no intention of disrespecting the club, its fans or manager David Moyes by publicly asking to leave Old Trafford.
On Monday Chelsea manager Jose Mourinho gave Rooney two days to decide if he wants to move to Stamford Bridge.
But United say Rooney is not for sale and do not want to sell him to one of their biggest title rivals.
"For the good of everyone it is time to finish the story," said the Chelsea boss following the 0-0 draw between the two sides on Monday.
"One way or another, he has to say 'I want to leave' or 'I want to stay'."
Mourinho also suggested it was the 27-year-old striker himself that started the rumours about a move to Chelsea. Jose said Rooney "told someone very important in his career" that he wanted to leave United.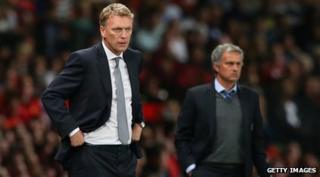 Rooney was outstanding in the goalless draw between the two clubs on Monday night - the first match at Old Trafford without a goal in the Premier League since May 2009.
David Moyes was taking charge of his first competitive home game since succeeding Sir Alex Ferguson as Manchester United manager, while Jose Mourinho had his sights set on a third successive league win since returning to Chelsea.