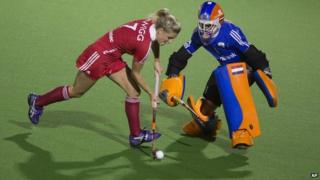 England's women's hockey team have reached the final of the European championships for the first time in 22 years.
They beat Olympic champions, the Netherlands, to head through to the final where they'll play Germany.
After 70 minutes both teams were tied at 1-1 and went to penalties.
England won 3-2 in the shootout, with goalkeeper Maddie Hinch saving four penalties and Alex Danson scoring the winner.