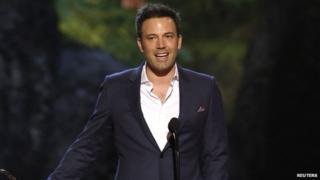 Actor Ben Affleck has been revealed as the next actor to play Batman.
The 41-year-old Oscar winning director is known for starring in big Hollywood thrillers and will follow Christian Bale in the Dark Knight role.
He'll star opposite Henry Cavill as Superman in the Man of Steel sequel, which will bring together the two superheroes for the first time.
Production is due to start next year and the film is scheduled to hit cinemas in 2015.