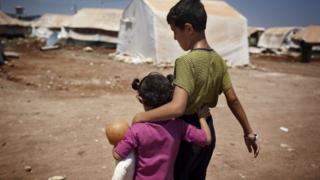 'One million' Syria child refugees
The number of child refugees forced to flee the war in Syria has reached one million, according to United Nations agencies.
The UNHCR and Unicef say children make up half of all refugees fleeing Syria.
Three quarters of the children are under 11 years old and 80 percent don't go to school.
Since the conflict started in 2011, children and families have been trying to escape the war by fleeing to refugee camps in neighbouring countries.