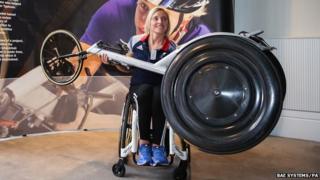 A revolutionary new racing wheel has been revealed that's claimed to improve athletes' acceleration by up to 20%.
The wheel is lighter and stiffer than previous designs, allowing wheelchair racers to go faster than before.
It was designed in Bristol by BAE Systems, and unveiled by Paralympic silver medallist Shelly Woods.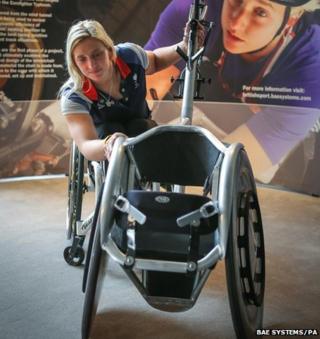 Shelly said new technology like this "can help keep British athletes at the forefront of this fiercely competitive environment".
The wheel is more rigid than previous designs, which stops energy being wasted by the wheel turning inwards when the athlete pushes it with their arm.
BAE Systems also confirmed it would be UK Sport's research partner in the run-up to the 2016 Olympic and Paralympic Games in Brazil.