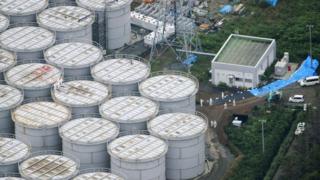 Radioactive water leaks from Fukushima plant
Radioactive water has been leaking from the Fukushima nuclear power plant in Japan.
The plant was badly damaged in an earthquake and tsunami that that hit the country two years ago.
Since then, workers have been trying to make the site safe but have experienced a number of problems.
Martin reports on the latest setback.