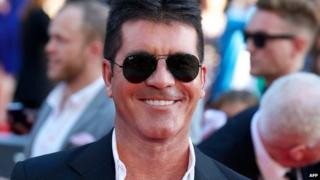 TV superstar Simon Cowell has confirmed that he's going to be a dad.
The 53-year-old talent show judge told BBC News: "I'm proud to be a dad."
"It's something I hadn't thought of before, but now I know I feel good about it," he said.
It's the first time the X Factor boss has confirmed the rumours that have filled newspapers for weeks.
Simon said: "Things are changing in my life right now, for the better."
He wouldn't reveal whether he's expecting a baby boy or girl, but said mum Lauren is "a very special girl".