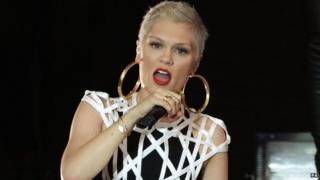 Jessie J says she doesn't know whether there is a future for TV talent show The Voice.
She told the BBC: "The hardest thing is you can't control what the public want."
"They crave real, but then you give them real and then they don't want real, so who knows?"
The songstress quit the show in July to focus on her music, and Danny O'Donoghue left weeks later.
There are now rumours that Sir Tom Jones and Will.I.Am won't return either.
The BBC has already confirmed a third series of the show and says it will announce the new coaches soon.