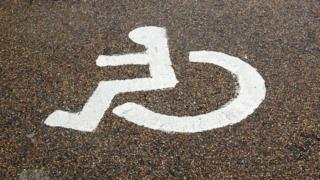 Video: Your questions on disability answered
The Minister for Disabled People, Esther McVey, has called for local councils to improve access to tourist areas.
She says public spaces like parks and beaches are meant to be open to everyone but claims many are too difficult for visitors with mobility problems to get to.
Newsround spoke to Esther McVey on Tuesday and put some of your questions to her.
We asked you if you or people you know had problems accessing parks, beaches or other tourist spots because of disability.