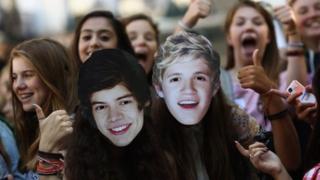 Video: 1D's Harry denies recording solo songs
One Direction member Harry, has denied recording any solo material.
Harry and Niall were both speaking ahead of the release of their movie This Is Us, which is released on August 29.
The comments denying recording any solo tracks came after rumours that Harry had recorded three songs.
They were talking to Radio 1's Newsbeat in the interview.