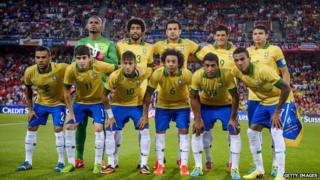 It's the world's biggest football event and now tickets for the 2014 World Cup in Brazil have gone on sale.
Fans planning to make the trip next June are able to apply on Fifa's website.
Around 3.3 million tickets will be up for grabs but they will cost you quite a bit.
Prices range from £58 for first-round matches to £632 for the final at Maracana Stadium in Rio de Janeiro.
There will be some cheaper tickets at around £15 for older Brazilians and local students.
Fifa expect there to be around seven applicants for every ticket of the 64-match tournament.