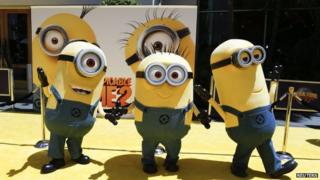 Despicable Me 2 has become the biggest film in the UK this year.
The animated movie has made more than 42 million at the box office, since being released in June.
It puts it ahead of Les Miserables, which is the second biggest film of the year, making more than 40 million.
Check out Newsround's interview with Steve Carell ahead of the UK premiere in June.