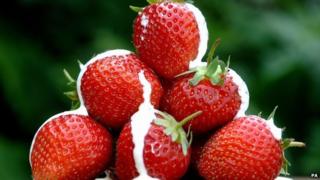 The Supermarket giant Tesco has been fined for misleading shoppers over the price of its strawberries.
They were on sale for £1.99, calling it a half price offer.
But the strawberries breached pricing guidelines because they had only been sold at their full price of £3.99 for one week, which wasn't long enough to put them on a half price offer.
A judge in Birmingham has fined Tesco £300,000, who have apologised.