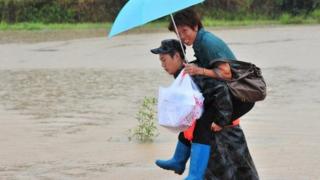 Floods swamp towns in China
Thousands of acres of land lie underwater after floods hit north-east and southern China.
Whole towns have been swamped and rescue workers are looking for survivors.
Hundreds of thousands of people have fled to higher ground.
State media says this is the worst flooding in China in decades.
It's hoped the waters will drop by the middle of the week.