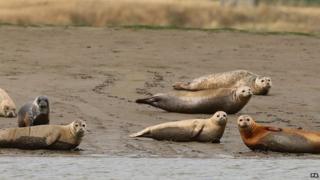 Hundreds of grey and harbour seals have been found living along the Thames in London.
It's after the first large-scale survey of them.
Scientists from the Zoological Society of London, found there were more than 700 seals living along the river - most of these were in the Thames Estuary.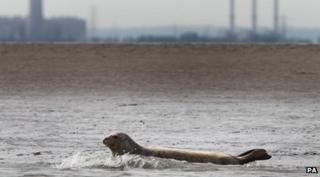 They say this suggests that the quality of water in the river has improved.
At this time of year the seals go onto sandbanks to get rid of their summer jackets and grow an autumn/winter coat.
So it was a great time for scientists to do a headcount.