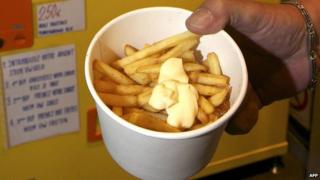 We've all seen vending machines full of crisps, chocolates and cola - but this one dispenses chips!
The new machine in Belgium takes just 90 seconds to dish out a portion of chips, along with a fork and a dollop of tomato sauce or mayonnaise.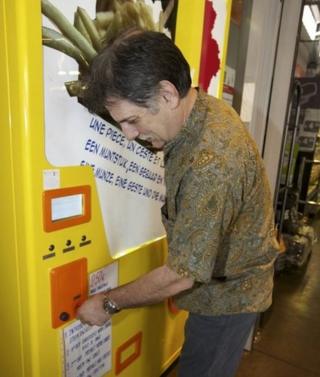 Similar machines already exist, but this is the first to fry chips in beef fat for a more authentic taste.
A portion of machine fried chips will cost you about £2.