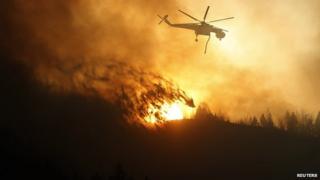 Wildfires are forcing people to leave their homes in the US state of Idaho.
Thick smoke has stopped fire fighters from being able to control the blaze and more than 2,000 people have had to be evacuated from their homes.
Wildfires have already destroyed some people's homes in the neighbouring state of Utah.
It's thought lightning started the blaze over the weekend.