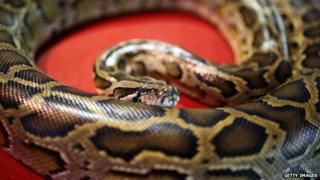 Forty pythons have been found in a motel room in Canada.
Police found the distressed snakes, some of them more than a metre long, in storage bins.
According to the manager, the snakes belonged to guests staying there and were out when police seized the animals on Thursday evening.
The pythons have now been taken to an animal shelter.