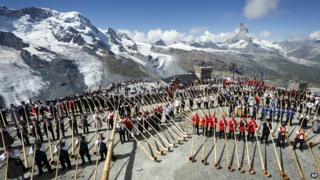 This group of Alpine horn players got a world record yesterday for largest group performance.
Five-hundred-and-eight of them performed in traditional Swiss costume, more than three thousand metres above ground level.
The instrument is traditionally used for herding animals and can be up to four metres long.
Some of the horns were so big, they had to be propped up on the ground.