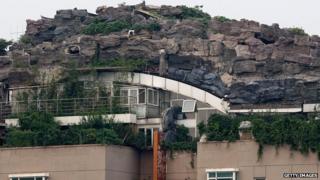 Work has begun to tear down this flat on the 26th floor of a building in Beijing, China.
The owner, Zhang Biqing, spent six years building it, but he didn't get permission before he started, so he's been told to take it down.
Reports in China say it took him six years to build it, complete with fake trees, fake rocks and grass.
Residents were angry when it was being built and complained about all the noise.