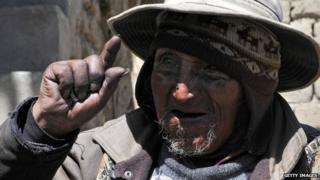 A man living in Bolivia could be the oldest person ever on record.
Officials say they have a baptism certificate showing that Carmelo Flores Laura was born in 1890, making him 123 years old!
That beats the Guinness World record of 122 and five months.
When Carmelo Flores Laura was asked what his secret to a long life is, he said: "I walk a lot, that's all."