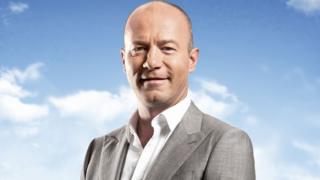 The Premier League kicks off on Saturday and we have Match of the Day pundit and former England and Newcastle star Alan Shearer on the Newsround sofa to answer your questions.
With speculation over where the likes of Gareth Bale and Wayne Rooney will end up, and a whole host of new team managers, this season is set to be one of the best ever!
So what do you want to ask Alan? Perhaps you want to know his predictions for who'll lift the trophy or which teams are sure to be in the relegation zone?
Or perhaps who he reckons will be this season's star players?
Thanks for all your questions - make sure you tune in at 4.20pm to see if we put yours to Alan!
Your comments
What does it feel like to be the all-time Premier League top scorer and do you think the likes of RVP and Suarez would have scored as many if they had played in your time?
Zak, London, England
Who do you think will win the Premier League?
Holly, Dublin, Ireland
Who do you think is the best player in the Premier League?
Zakia, Boston, England
Do you think Wayne Rooney should stay at Manchester United?
Hafizur, Rochdale, England
Who do you think will be the Premier League's top scorer?
Louie, Gosport, England
Do you think Newcastle United will be able to avoid relegation this season?
Jacob, Newcastle, England
Do you think David Moyes can handle the pressure of a big club like Man United?
Joe, Blandford, Dorset, England