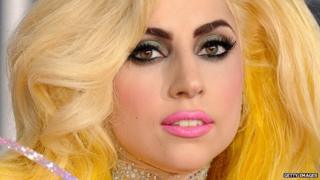 Lady Gaga's single Bad Romance has reached a million sales in the UK making it one of the country's biggest selling singles of all time.
The achievement also makes Lady Gaga the 16th ever person to have more than one million-selling single in the UK after her song Poker Face had also previously achieved more than a million sales.
The singer is currently battling it out with Ellie Goulding in the race to become this week's number one, but regardless of what happens this news must be making her very happy.
Bad Romance first went to the top spot in the charts back in December 2009.
The track now becomes one of only 138 to sell over a million copies in British history.