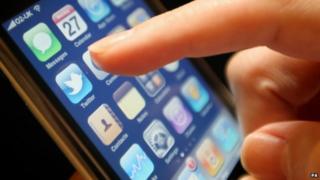 Racking up a huge phone bill on game apps can be too easy, as one five year old found out...
He landed his parents with a whopping £1,700 bill by buying prizes on his favourite games.
But now tech giant Apple is bringing in new rules designed to stop that kind of thing happening.
The new guidelines, for apps targeted at kids under 13, mean kids won't be able to buy anything within the app without asking their parents first.
New rules
Another big change will be that children's apps are not allowed to use 'behavioural advertising' - this is a form of advertising that uses information you put into the app to decide what to advertise to you.
Most apps aimed at young people already have features that protect your privacy, but now Apple have made it an official rule for apps.
You'll soon see a change to how you find your apps too, as Apple are introducing age categories to make it easier to know which apps are designed for you.
There will be categories for children aged 5 and under, ages 6-8, or ages 9-11.
This last feature will be brought in on the new iOS7 software for the new iPhone, which is rumoured to be out later this year.
See our guide on how to avoid charges on your apps.
Thursday also saw the launch of the free Cbeebies app - the BBC's first app for kids, including favourites like Octonauts, Tree Fu Tom, Mr Tumble and the Alphablocks.
The CBeebies Playtime app is available to download for free via the Apple, Google Play and Amazon app stores.