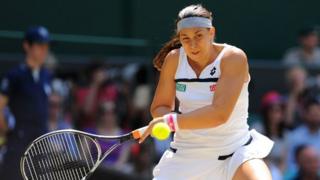 France's top female tennis player and the current Wimbledon women's champion, Marion Bartoli, has said she is retiring from professional tennis.
She made the announcement during a tournament in Cincinnati in Ohio.
Bartoli is ranked seventh in the world, but she says she can no longer play because of her injuries.
She said her hips, Achilles tendon, shoulder and lower back hurt when she played.