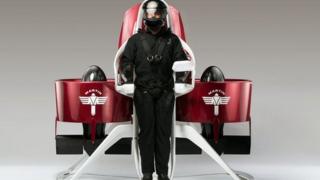 Jetpack testing gets go-ahead
Ever dreamt of flying like a bird? Well that soon could come true thanks to jetpack inventors in New Zealand.
It might not be as elegant looking as a bird, but the team behind a specially designed jetpack have now got the go-ahead to start testing their human flying device.