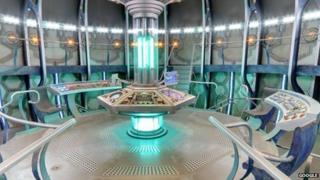 Most Doctor Who fans would enjoy a tour around the Tardis.
Now thanks to Google Street View they can do just that...sort of.
To celebrate the show's 50th anniversary Google have allowed users of their maps to click on an arrow which takes them inside the Tardis.
It isn't actually the Tardis but a police box famous for looking just like it, just outside Earl's Court tube station in London.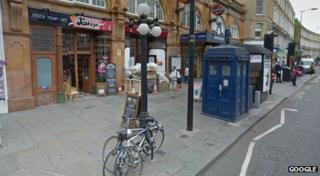 To get inside, you go to the location and click on the small double arrow in front of the blue police box.
The internal view has been added as a bit of fun. It is modelled on the current interior that was first seen in the 2012 Christmas Special 'The Snowmen' but doesn't go beyond the console room. At least not yet, anyway.
However, you can have a wander around the upper walkways which haven't appeared on the show.
The 50th Anniversary Special of Doctor Who will air on 23 November on BBC One.