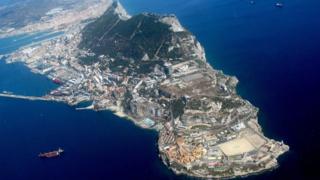 The row between Britain and Spain
Popular British holiday destination Gibraltar, a tiny piece of land located at the bottom of Spain, is at the heart of a row at the moment.
For over a thousand years Gibraltar has been part of different countries - but for the last 300 years its been ruled by Britain.
An argument's broken out between the Spanish and UK governments over fishing rules and border checks there.
It started when Gibraltar created an artificial reef which it says is to protect wildlife in the sea.
But Spain believes the blocks are there to stop Spanish boats fishing in the waters around Gibraltar.
And it's not just the reef that's causing trouble.
Thousands of people travel both ways across the border between Spain and Gibraltar every day.
But new, longer border checks by the Spanish are causing hours of delays.
Some travellers have had to wait in six-hour queues in scorching summer temperatures.
Spain says they must check everyone, to stop smuggling and other crimes.
But now the UK government is considering legal action against Spain over the additional checks.
Gibraltar is incredibly important to Britain in a military sense. It's position near Africa is hugely important....
And what about the people who live there? 98% of the population want it to stay British.
Joe looks into the issue further.